At Distinct Malta we specialize on offering readymade tours, as well as organizing tours that suit your particular needs, interests and wishes.
All our tour guides have the spirit of the islands in their souls and broad knowledge of our motherland. We do our best to fully meet the expectations of our clients. As a result, our clients end their tours fulfilled, knowing that they had a safe and interesting experience, and with memories that will last them a lifetime.
We welcome you to the Maltese Islands, and we hope you will let us make your stay distinguishable and different from the rest.
In case you're wondering about our logo...
It depicts the National Plant of Malta called Widnet il-Baħar – Maltese Rock Centuary. The word "widnet" derives from "widna" in Maltese meaning "ear" due to the elongated, spoon-shaped leaves and "baħar" since it grows near the sea. It is a species endemic to the Maltese islands and not found anywhere else in the world. It is scarce and grows in the wild on the cliffs and coastal valleys in the Southwest of Malta.
...and the reason behind the choice of this logo...
Despite being the national plant, Widnet il-Baħar is not commonly used as any branding related to the Maltese islands. This uncommonness of use relates well to the uncommonness of quality and service that we offer in our tours.
Apart from the above, Widnet il-Baħar has unique characteristics and is different from any other plant species in the world, attributes that are fully relatable to the Maltese islands teeming with distinct features, that make them truly distinguishable and truly memorable when compared to other countries.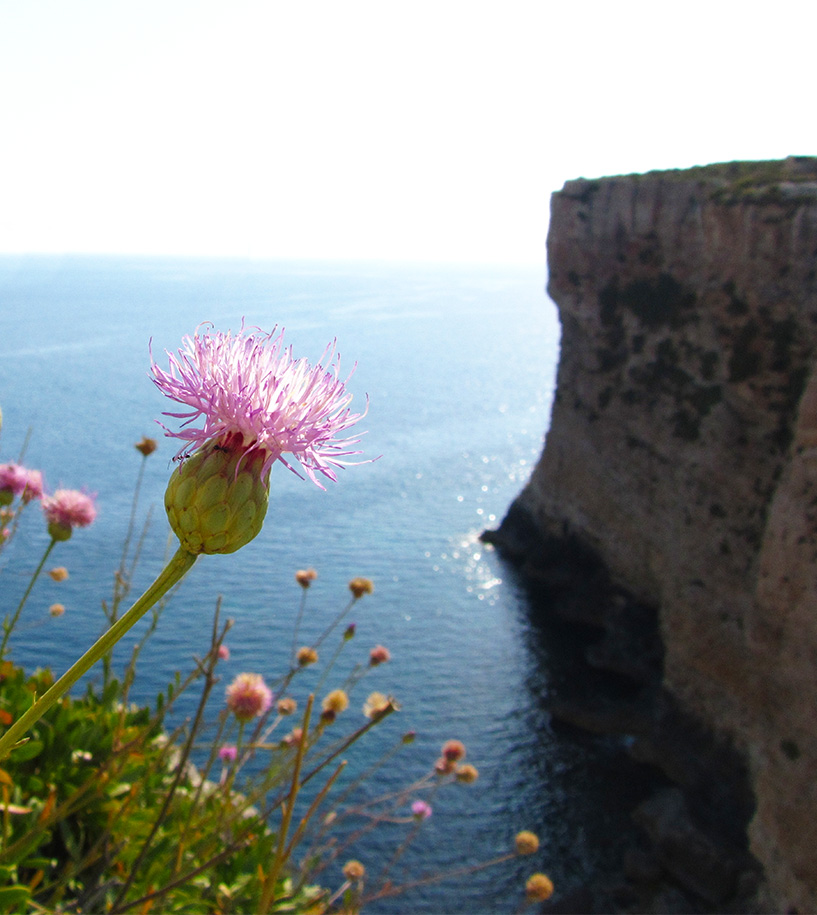 We look forward to hearing from you. Please be as detailed as possible with your request. We will reply within the same business day.